Scala Scarcity and Urgency
Create countdown timers, banners and scarcity offers to generate more sales
Scala Scarcity and Urgency lets you create countdown timers, banners and scarcity bars inside the Shopify theme editor
You can also customize color, message, spacing end date and preview changes in real time, before saving them as often as you'd like.
Includes:
Countdown timer offers with or without end date
Countdown banner with or without link
Low stock scarcity bar
Build to load ultra fast, with minimum code
Keeps your theme files unchanged (it can only read them)
Loads directly from Shopify servers
Unlike the most popular apps, Scala Scarcity and Urgency loads with the least amount of code and directly from the Shopify content delivery network.
This guarantees that the app always shows up in your storefront, regardless of our server status and also reduces load time
Doesn't change your theme files
Thanks to the new Shopify app integration technology, we're able to load changes on top of your website, but without modifying your theme files.
That means that if you decide to remove the app, all you have to do is uninstall it and your store will revert to the state it was before you installed the app.
You can verify what permissions the app has, during the installation prompt: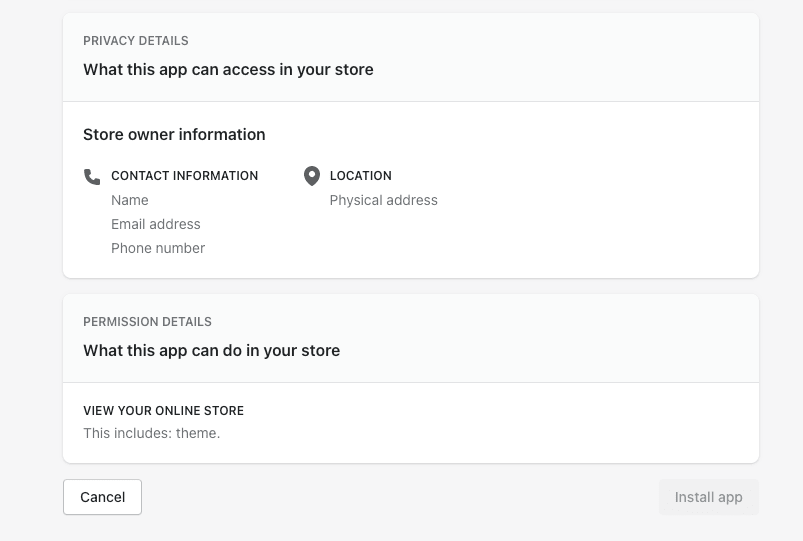 Free to use
For now the app is 100% free, this might change in the future, but if you install it now, you guarantee all the present features, we only ask you to send us a message, if you have any constructive feedback.