Scala Installment Payments
Show installment payment plans, BNPL and other delayed payment options
Display installment prices in your store
Scala Installment Payments shows installment payment plans for all the products in your store, on the product, collection and cart pages, in just one click.
You can also display a table with all payment options or additional payment methods for your Buy Now Pay Later options.
Customize it inside the Shopify theme editor
Change color, message, spacing and interest rate for each page and payment method and preview in real time how your store will look like, before saving changes.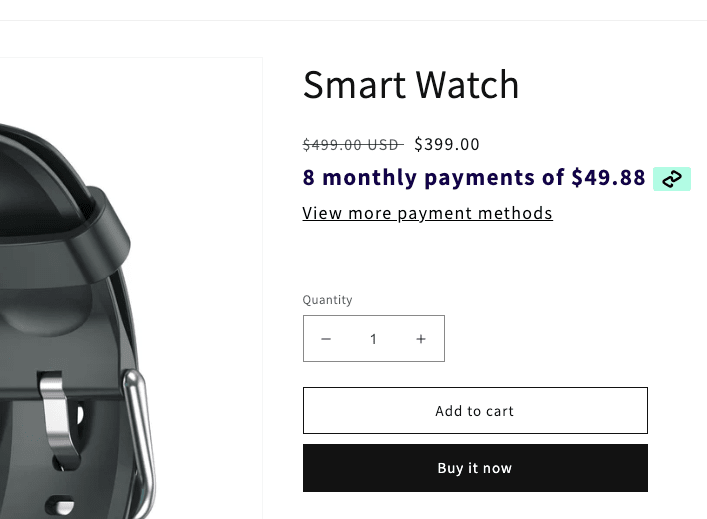 You can modify it settings as many times as you want, without having to spend money hiring a developer.
This App is built to be:
Compatible with all themes
Compatible with all payment gateways
Compatible with 135+ currencies
Ultra fast with minimum code
Not change your theme files
Scala Installment Payments only needs permission to read your theme files in order to work, that means it can't change your theme and if you uninstall it, your store will remain untouched.
Click the button bellow, to test it in your Shopify store:
THIS APP DOES NOT PROCESS TRANSACTIONS AT CHECKOUT
To do so, contact your preferred payment gateway such as ShopPay Instalment, Afterpay, Klarna, Paypal, Affirm, Razorpay, PayTR, Laybuy, Mercado Pago Parcelamento or other Buy now pay later solutions (BNPL)