Shopify vs. WordPress: Which Platform Is the Best Choice for Your Business?
Compare Shopify and WordPress in terms of price, features, ease of use, reporting, analytics, apps, image storage, and customization.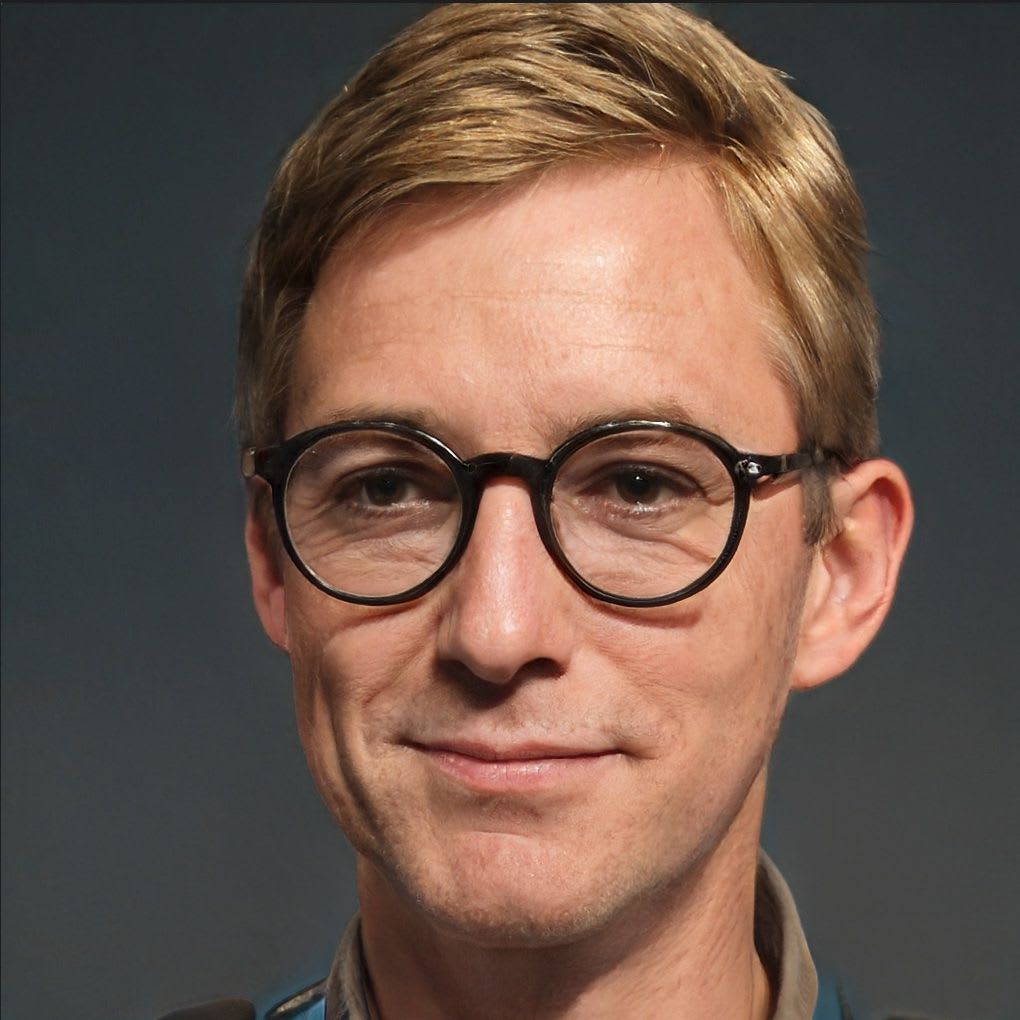 Davi areias
Updated at
•

Read in 7 minutes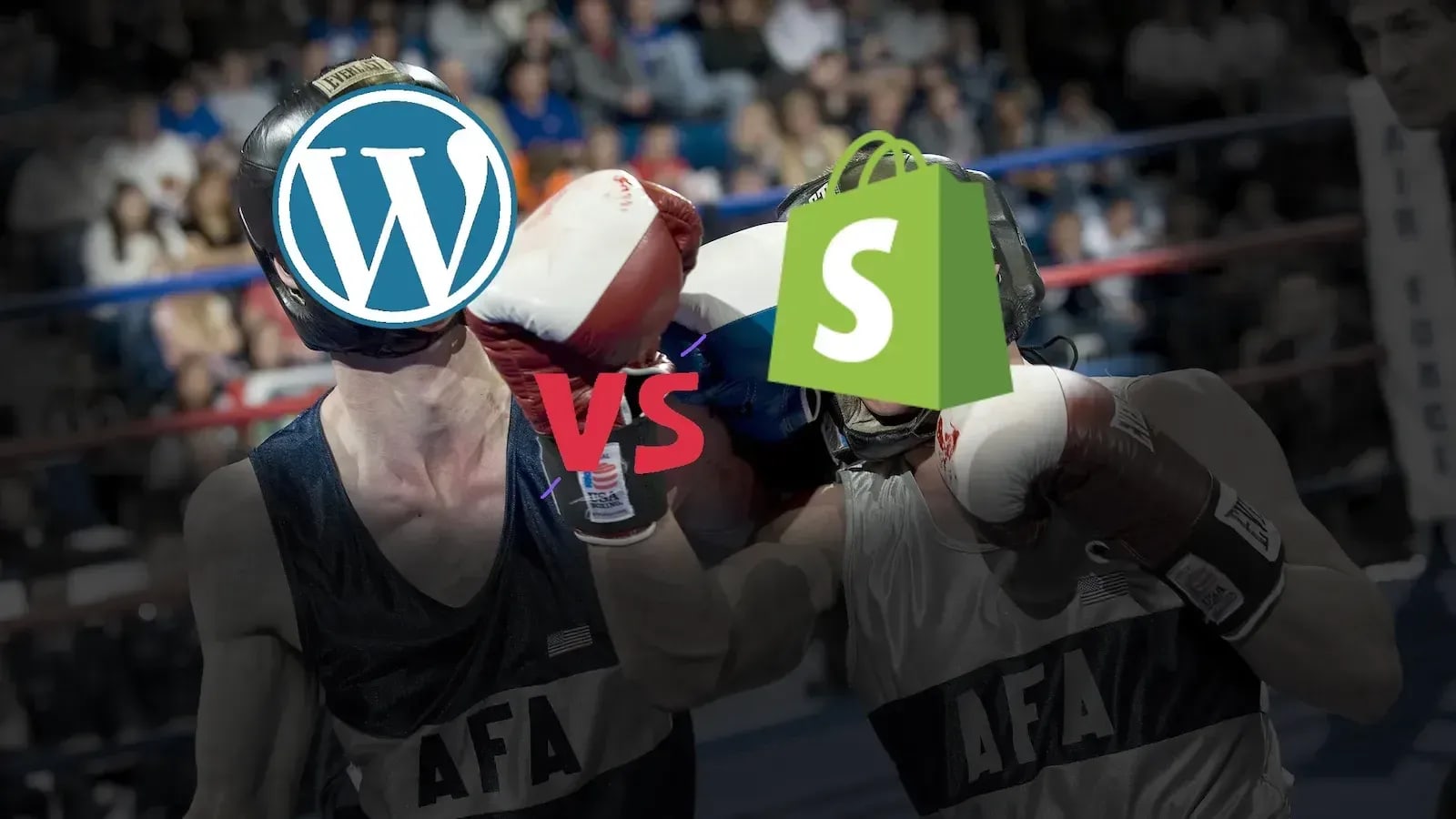 When it comes to creating an online store, two of the main players in the market are Shopify and WordPress, with its WooCommerce plugin. Both platforms have their pros and cons, but which one is the best choice for your business?
In this article, we will compare Shopify and WordPress in terms of price, ease of use, reliability, analytics reporting, and app integrations.
1. Price
The basic Shopify plan costs $25 per month and offers a full range of e-commerce features. There are also other plans available for stores that sell at a higher volume and require more advanced functionality. You can see a comparison of the plans here.
On the other hand, the WooCommerce plugin for WordPress is free, but you need to pay for hosting, themes, plugins, and possibly support, which can quickly increase the costs. Therefore, the Shopify Basic plan may be more advantageous in terms of price and the features it offers.
Additionally, Shopify currently offers a promotion of 1 to 3 months for just $1, which is more than enough time to test if your store model is viable in the long term: Shopify for $1.
An essential point to consider when calculating which platform is more cost-effective is to evaluate how much time is spent on maintaining and configuring the platform.
Winner: Unless the store owner is an experienced PHP programmer who is already familiar with WordPress, Shopify is clearly more advantageous in this regard, both due to the $1 promotion and the amount of time it saves in store configuration.
2. Ease of Use
Shopify is known for its user-friendly interface and integrated support. You have just one point of contact to get help, simplifying the process if you encounter any issues. Furthermore, Shopify has a built-in Content Delivery Network (CDN) that ensures fast delivery of your files, such as images and videos, worldwide. The platform is also regularly updated to ensure security and performance improvements.
Another important differentiator is that the official themes in the Shopify store, both paid and free, undergo rigorous testing and are required to have a minimum loading speed. Achieving this level of speed using WordPress is quite challenging unless you are a skilled programmer or have access to one.
WordPress can be more complex as you need to manage hosting, update themes and plugins, and deal with different support vendors.
This is the main reason why most successful store owners choose Shopify. By using Shopify, you can save a significant amount of time on technical store details, allowing you to focus on tasks that generate a higher return on investment, such as marketing and building potentially profitable additional stores.
It is important to highlight that the loading speed of your website has a significant impact on your sales. Therefore, unless you are a proficient developer or have access to one, Shopify is more advantageous in this aspect.
Winner: Shopify was designed to simplify the process of creating and maintaining stores, while WordPress was created as a general website platform. This makes Shopify a much more accessible platform.
3. Reliability
Shopify includes hosting and SSL certificates, which means you don't have to worry about choosing and paying for a third-party hosting service. Additionally, you don't have to manually update themes and plugins like you do with WordPress. This makes Shopify a more stable and reliable option for your business, especially if you lack technical knowledge.
On the other hand, WordPress, being an open-source platform, is a common target for hackers due to its popularity (35% of websites on the internet use WordPress). This may require you to invest time and money in securing your site. Shopify, on the
other hand, has its dedicated security team to protect its customers' stores, providing greater peace of mind.
Another important point is that if someone copies your Shopify store, you can report it to Shopify through this link. They usually remove the store within 24 hours.
Winner: Shopify proves to be a more reliable and secure option compared to WordPress, especially for those who lack advanced technical knowledge or the time to invest in security.
4. Analytics and Reporting
While the WordPress WooCommerce plugin offers some analytics features, many reporting plugins are costly, which can increase the costs of implementing a complete data analysis solution for your store. In contrast, Shopify includes advanced reporting and analytics features in the Shopify and Advanced Shopify plans. This makes it easier to track your business performance by allowing you to monitor important metrics such as sales, visitors, conversion rates, and more directly from your store dashboard. Additionally, Shopify offers integration with Google Analytics, enabling even more detailed analysis of visitor behavior and optimization of your marketing strategies.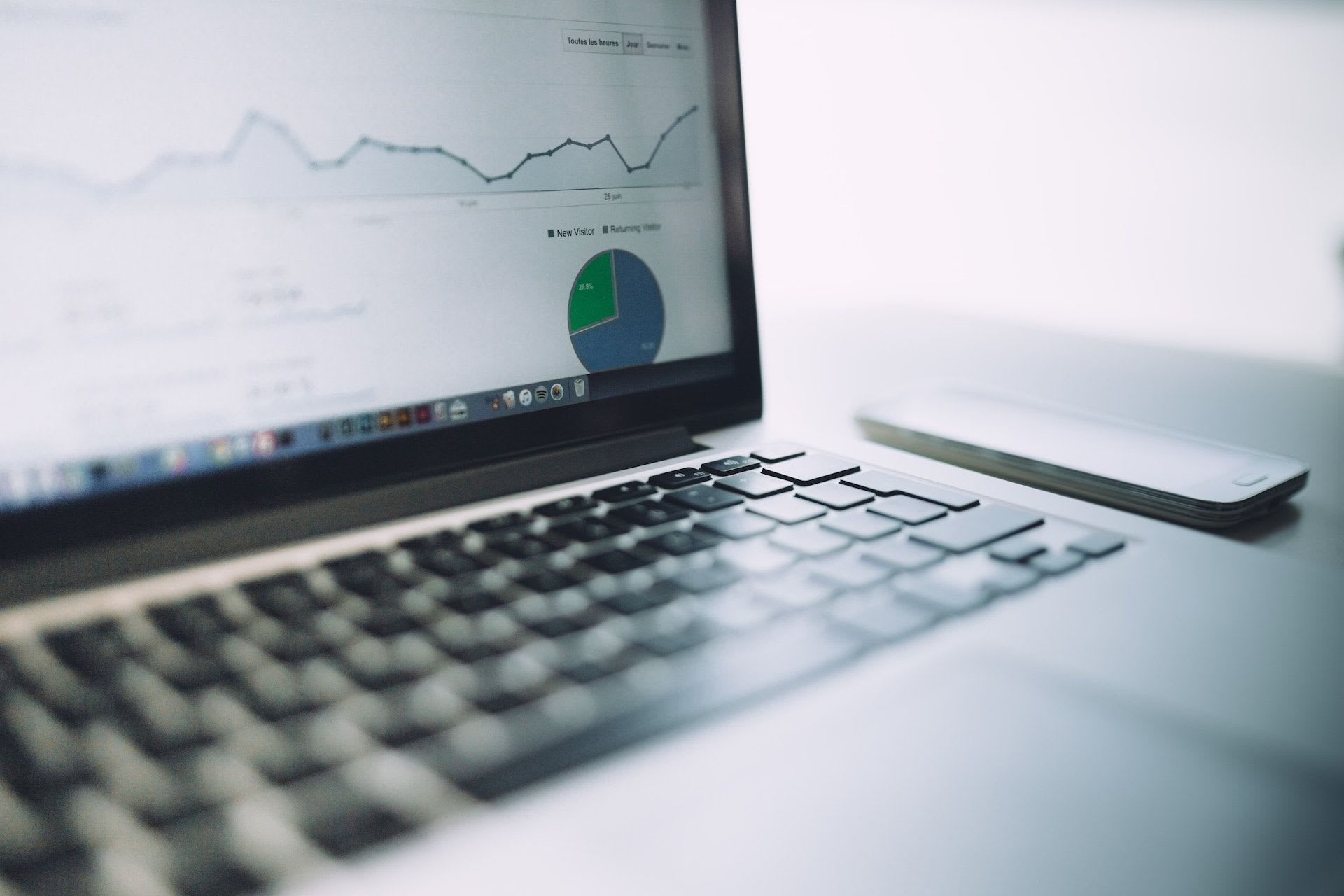 This integrated and user-friendly approach to reporting and analytics provided by Shopify gives store owners a clear and comprehensive view of their store's performance, allowing them to make informed, data-driven decisions to drive business growth.
Winner: Shopify stands out as the best option in this aspect compared to WooCommerce in WordPress by providing comprehensive reporting on all plans.
5. App Integrations
Both platforms offer access to a large number of apps and integrations. However, Shopify has a larger app marketplace with over 3,000 options available, allowing you to extend your store's functionality beyond basic e-commerce features.
Some of these apps are vital for the success of your store as they save hours of work and make your store more appealing. For example, the DSers app integrates your store automatically with suppliers on AliExpress, and our Scala Parcelamento app provides installment pricing for your products.
WordPress, as a rule, does not offer apps of the same quality due to its less rigorous approval process compared to Shopify. Moreover, the integration process is not as simple as it is with Shopify.
Additionally, Shopify offers integration with Facebook Ads and Google Analytics.
Winner: Shopify offers a wider range of apps and has a more rigorous approval process in its app store compared to the WordPress plugin directory.
6. File Storage
Not many people know this, but Shopify offers virtually unlimited file storage. The platform allows unlimited image uploads, which is a significant advantage for store owners. Additionally, it has high limits for videos and 3D models, depending on the chosen plan.
In contrast, file storage in WordPress depends on the chosen hosting provider and plan. For example, Hostgator offers plans starting at $9.49 per month with unlimited storage, while Bluehost offers plans starting at $12.95 per month with 50 GB of storage, and SiteGround offers plans starting at $19.99 per month with 10 GB of storage. However, it's important to note that unlimited storage may have practical limitations related to server resource usage. By using Shopify, you already have a robust and scalable file storage solution, further simplifying the management of your online store.
Limits for Images, Videos, and 3D Models

| Plan | Shopify | WordPress |
| --- | --- | --- |
| Basic | Unlimited images, 250 videos and 3D models | Depends on the hosting provider and plan |
| Shopify | Unlimited images, 1,000 videos and 3D models | Depends on the hosting provider and plan |
| Advanced | Unlimited images, 250 videos and 3D models | Depends on the hosting provider and plan |
| Plus | Contact Plus support | Depends on the hosting provider and plan |
Winner: The storage capacity of Shopify is clearly superior. I personally don't know to what extent this is possible since the general public is not aware that it imposes no limit on images for users. Lately, we have even been testing using development stores as file repositories. Even if they start imposing a limit, it will probably be a very difficult number to exceed.
7. Customization
There is a widespread myth in some communities that Shopify does not offer the same level of customization as WordPress. However, this is not true.
The difference lies in the programming languages used: WordPress uses PHP, while Shopify uses Liquid. This may lead to the perception that Shopify is less customizable simply because many developers are more familiar with PHP than with Liquid.
However, it is important to mention that PHP is a language known for its security vulnerabilities, requiring constant updates to ensure site protection. This can be quite problematic and time-consuming for online store owners.
As a matter of fact, Shopify offers a high degree of customization through the Liquid language, in addition to offering over 3,000 apps. The Liquid language, despite being less known, is much simpler and easier to learn than PHP due to its more specific scope. Shopify has a page where you can quickly learn how to use it here.
If you want full control over your store, Shopify also has a framework called Shopify Hydrogen, which allows you to use Shopify solely as a content management system for your store and serve your content the way you want on your own page. Hydrogen is an excellent option for store owners seeking an advanced level of customization and control over the user experience.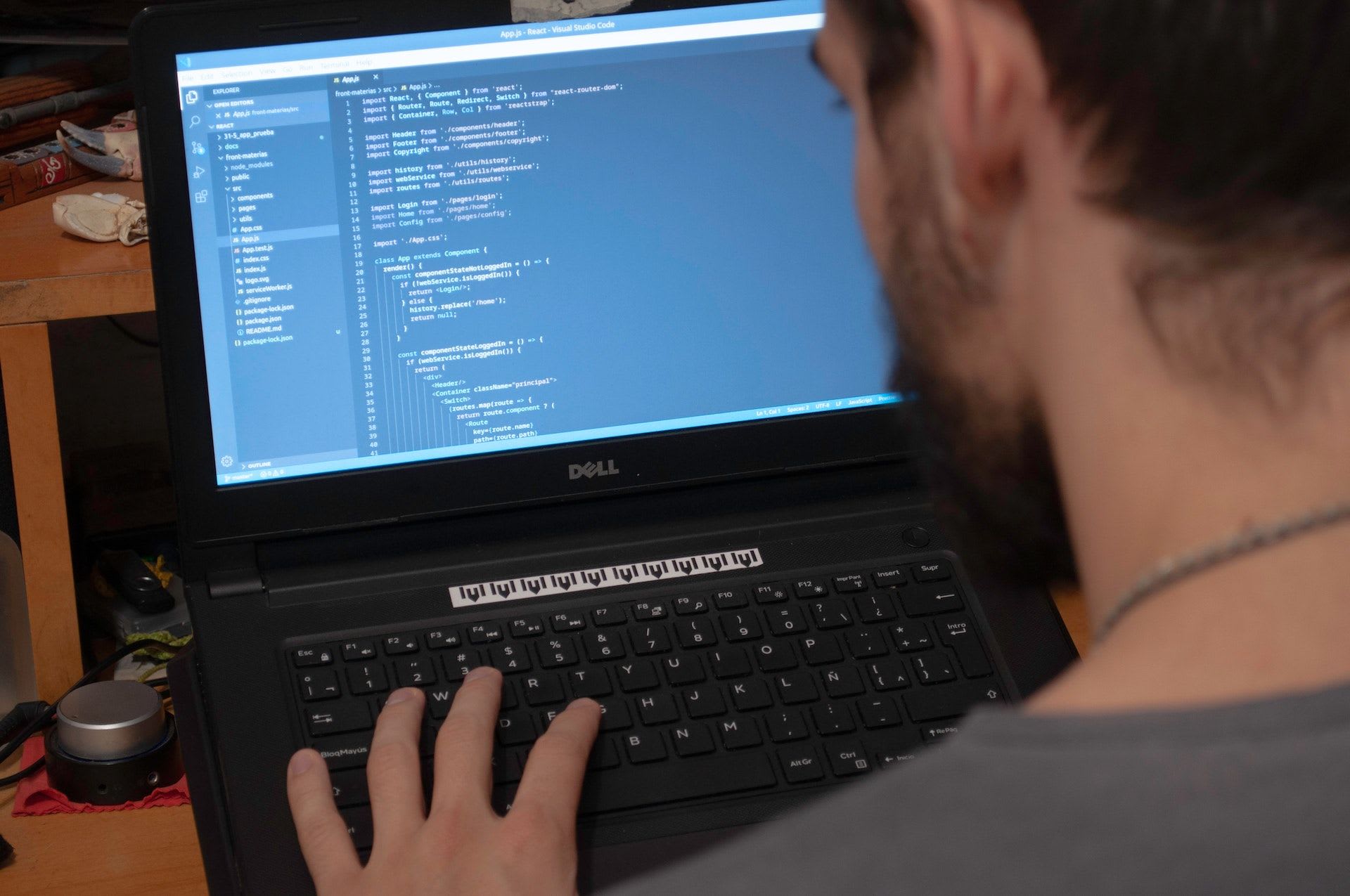 In summary, Shopify is capable of offering the same level of customization as WordPress, as long as you or your developer are willing to learn and work with the Liquid language or the Hydrogen framework. This allows you to create a unique online store tailored to your specific needs without compromising the ease of use and reliability offered by the Shopify platform.
Winner: In this aspect, there is no clear winner; it depends on your preference for programming languages or your team of developers. However, PHP has become less popular, while the Shopify framework supports more commonly used languages like JavaScript.
Conclusion
Shopify is the best option for most store owners.
Unless you are a PHP programmer who loves using PHP, Shopify is clearly more advantageous than WordPress for building an e-commerce store in the vast majority of cases.
Shopify offers an easy-to-use platform, reliability, and a wide range of features and app integrations.
Cases Where WordPress May Be More Advantageous than Shopify:
On the other hand, if you have experience with PHP and do not want to learn Liquid, WooCommerce in WordPress may be a more flexible option, albeit more complex and potentially more expensive.
Many developers also prefer to specialize in PHP to have more job opportunities in other areas, so in that case, WordPress may be more suitable.
When evaluating the options, remember that Shopify was designed to be a complete solution for online stores, while WordPress is just a content management platform that can be expanded with the WooCommerce plugin. Therefore, it is important to consider what best meets your needs and preferences when making your decision.